33 Foot Biothane Tracking Lead | Schutzhund IPO | Police K9 Lead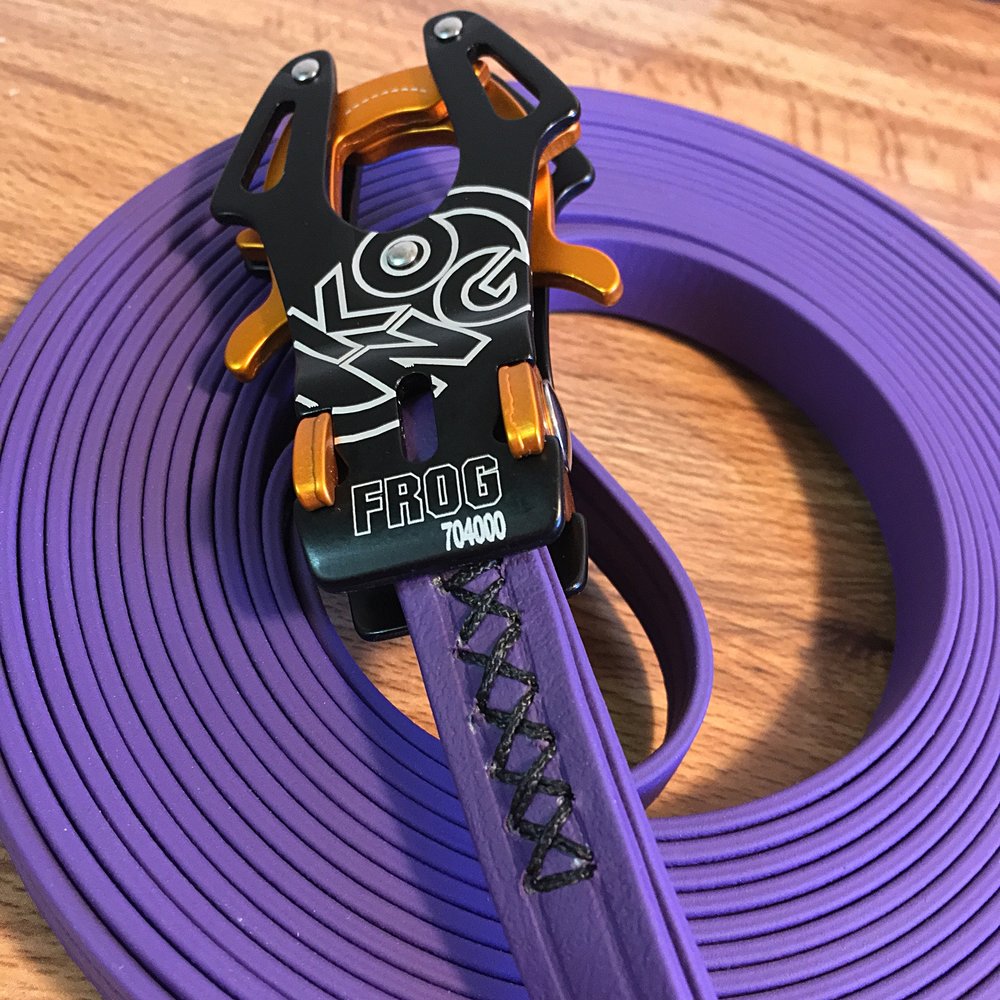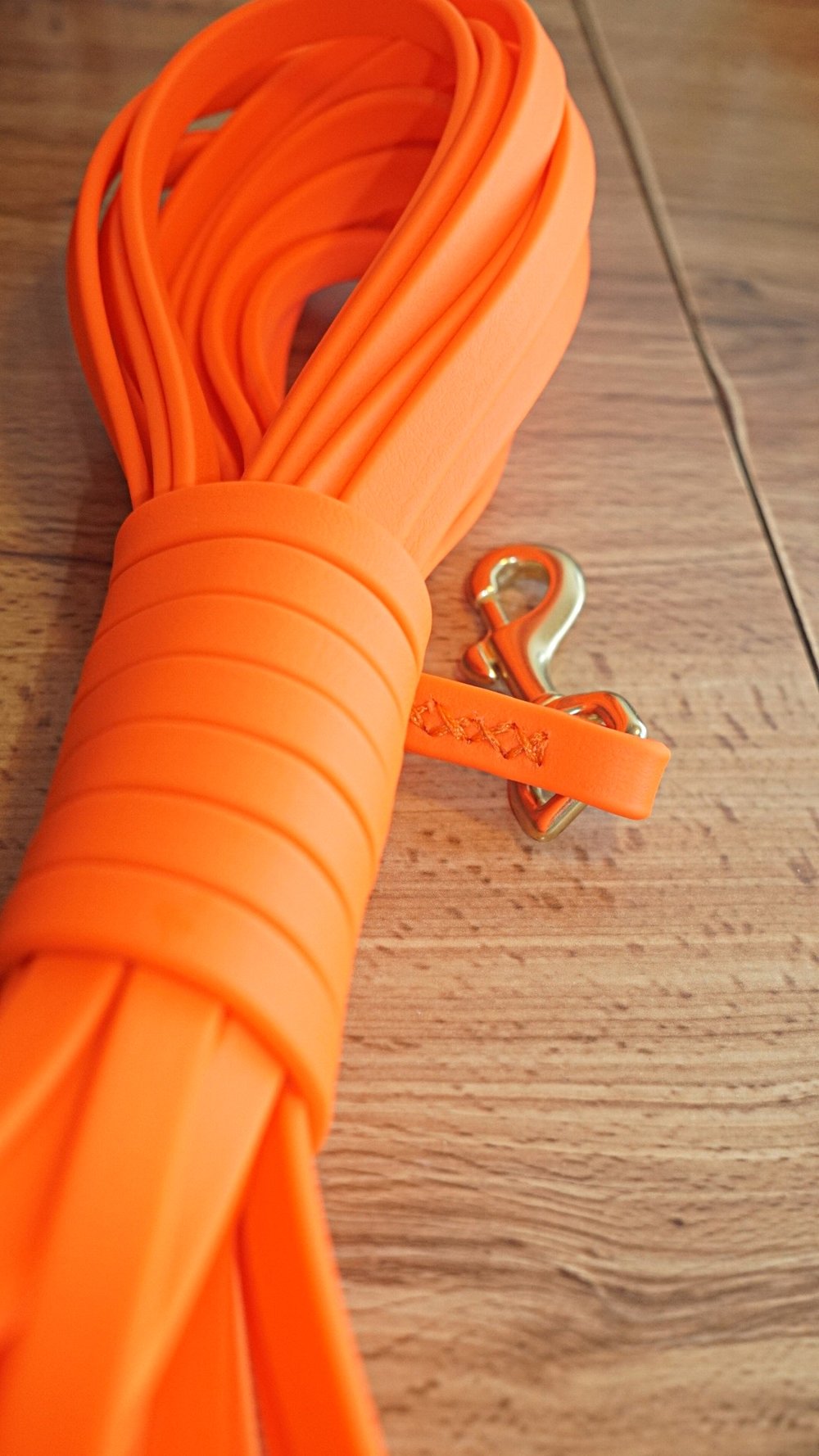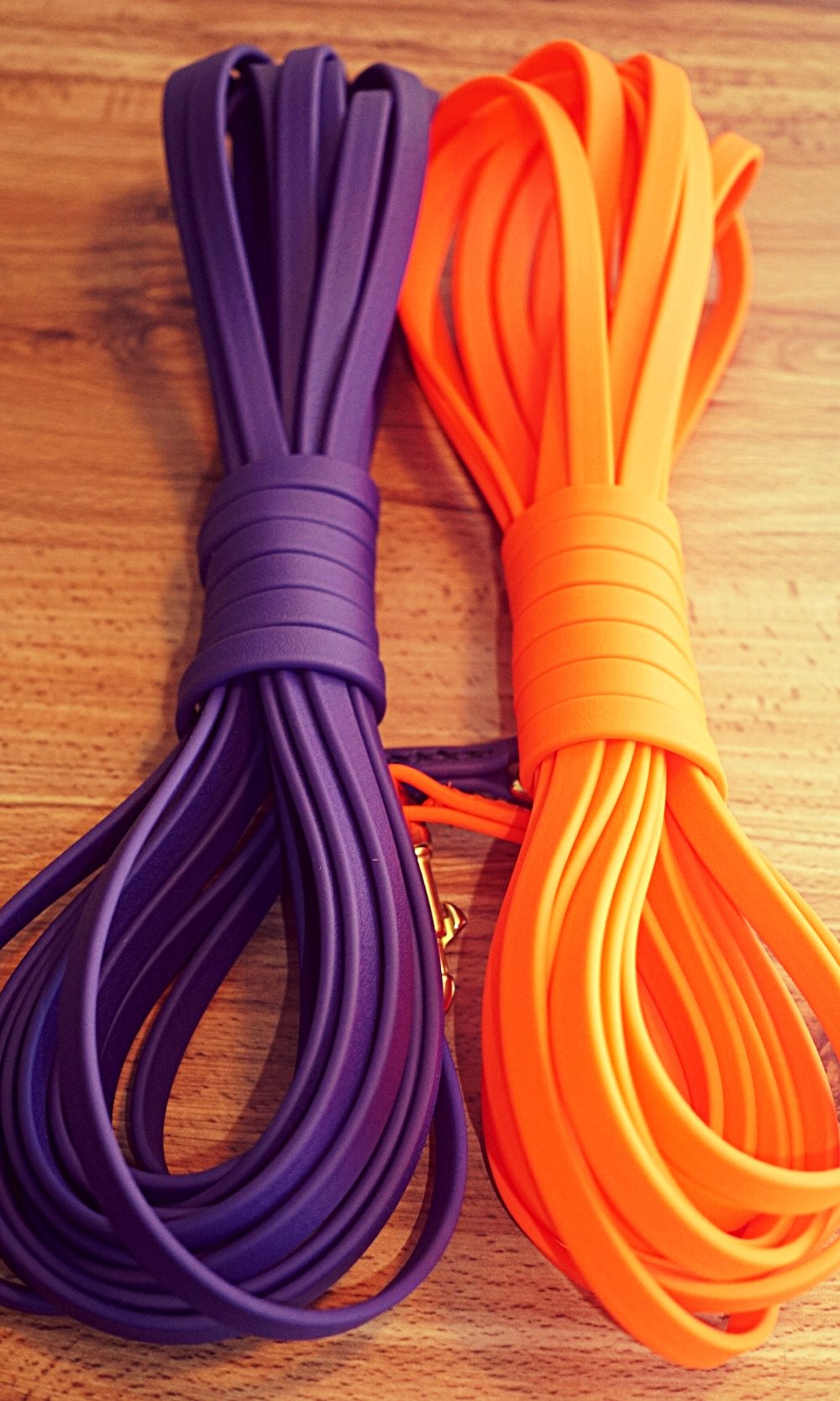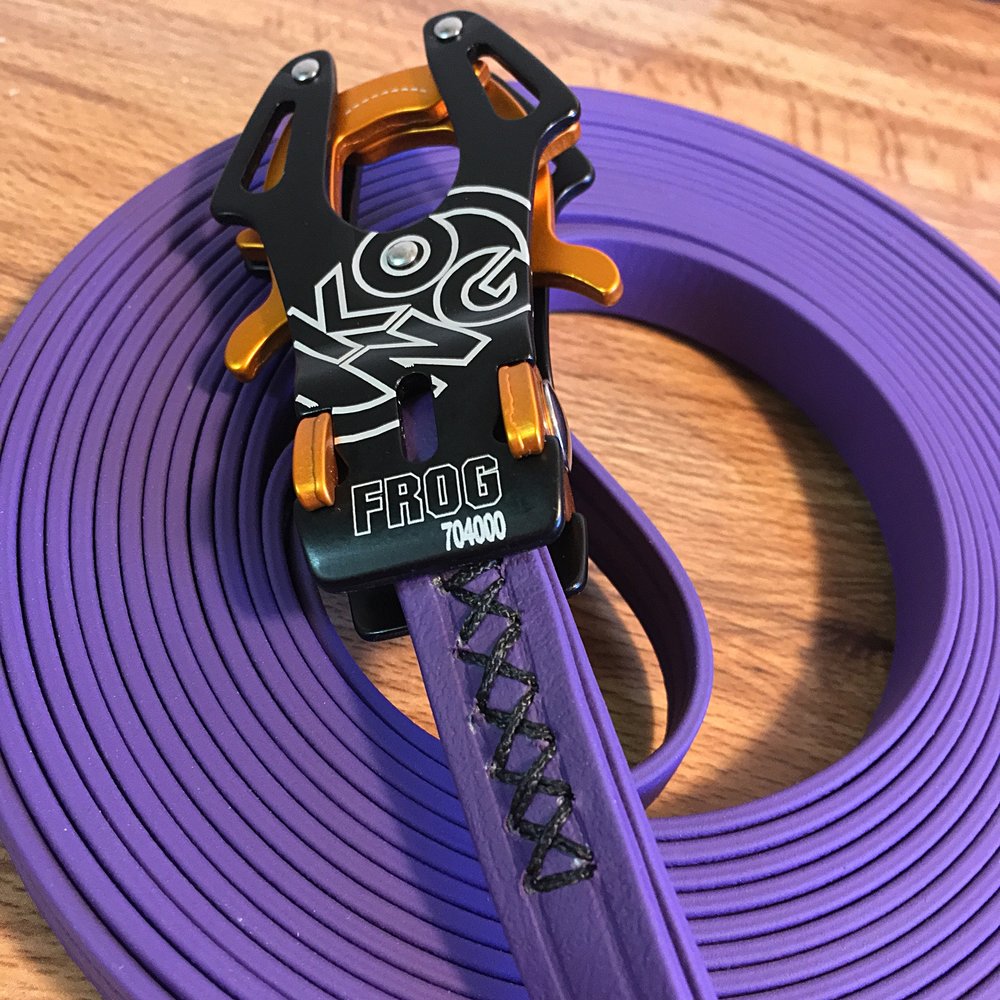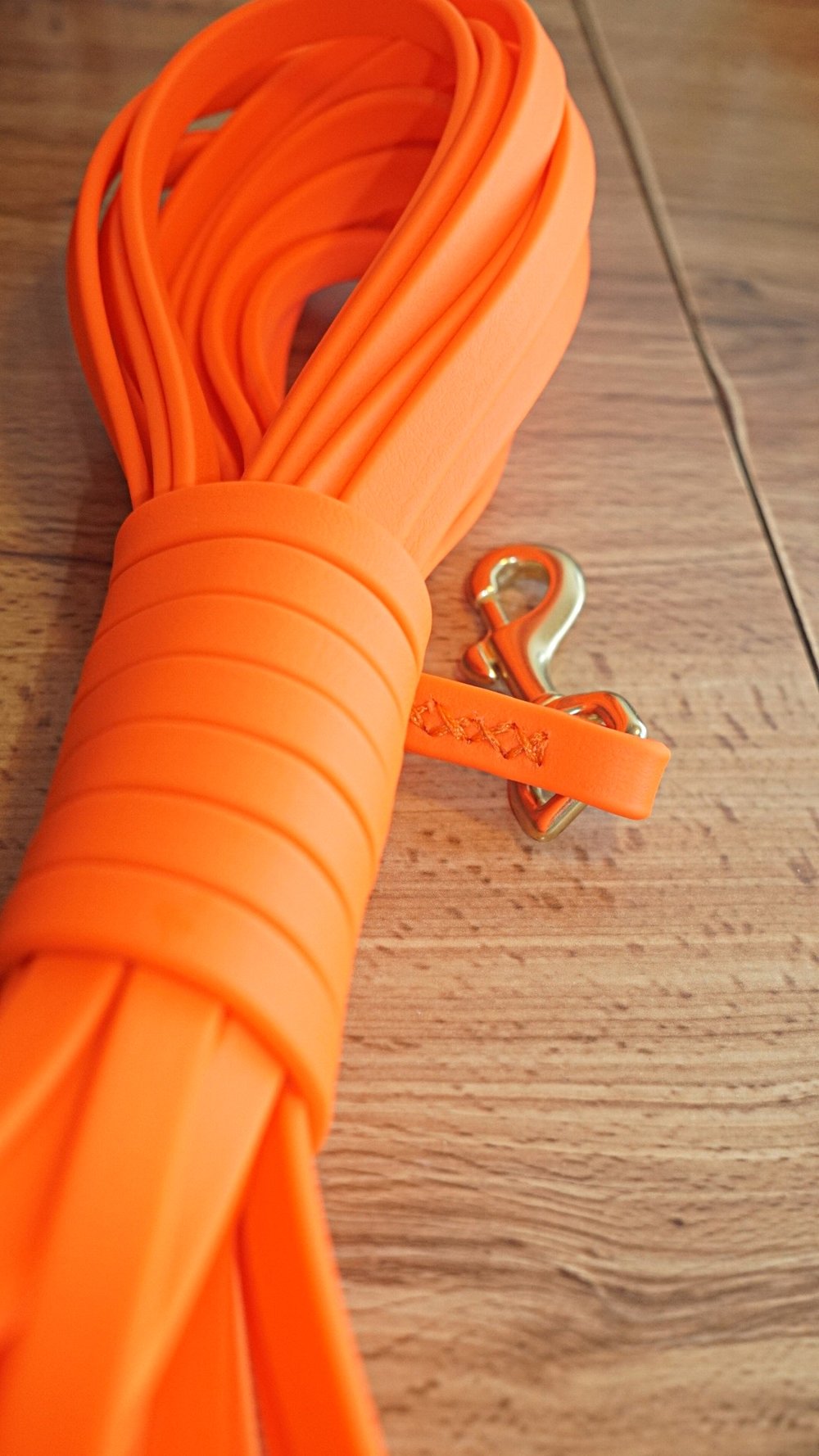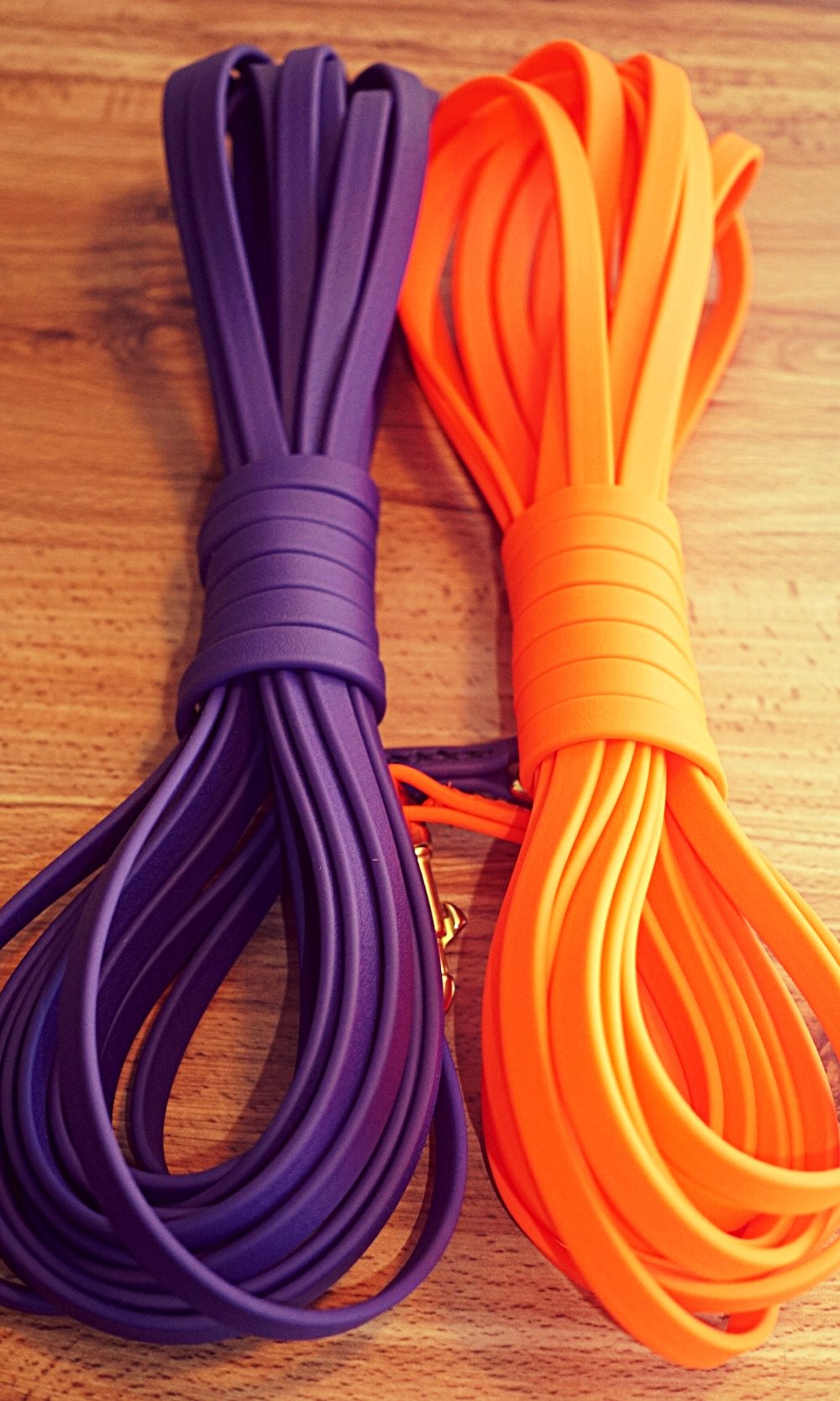 33 Foot Biothane Tracking Lead | Schutzhund IPO | Police K9 Lead
The quality materials used feature:
• Waterproof and rot/mildew proof
• Remains pliable even in the harshest weather conditions
• Does not absorb odors
• Anti-microbial
• Long lasting, no fade coated nylon webbing looks and feels like leather
• Wipes clean with a damp cloth
• ALL MAK9 Products come standard with Solid brass hardware
The perfect BioThane long line for tracking by a search and rescue team, Schutzhund or even a police department's K9 unit. These lines are also great for exercising your dog! Made from durable BioThane®, a polymer-coated nylon webbing, this leather-like leash has a handle at the end to allow for full extension of the lead while your dog is working. These leashes are lightweight but have the feel of leather and supreme durability. You can train with confidence when you are using a Mid-Atlantic K9 leash or line. All made by hand, one at a time, here in the United States.
The quality materials used include:
•The product pictured above has the QuikR Clip UPGRADE attached. Our QuikR Clip does not come standard
•Waterproof and rot/mildew-proof
•Remains pliable even in the harshest weather conditions
•Does not absorb odors
•Anti-microbial
•Long-lasting, no-fade coated nylon webbing that looks and feels like leather
•Wipes clean with a damp cloth
•ALL MAK9 products come standard with solid brass hardware
Important note: We do not offer the super grip as a tracking lead because of the weight of the material. It is too heavy to be an effective tool for the handler.
*********************************************************************************************
Distance markers for 33-foot (10-meter) tracking lines: Tracking lines may be marked at 20 feet, the minimum distance a handler can be from the dog during AKC tracking tests (TD) and/or 10 feet for Variable Surface Tracks (VST) and the optional Tracking Dog Urban (TDU) title. You may also decide where to place your mark along your line (in feet) when you order. A handler can easily tell when they are at the correct distance from their dog when the mark(s) slide through their hands. Distance markers are measured from the tip of the hardware back towards the handle-end of the line.
Distance markers (a stitched "X") are measured from the tip of the hardware back toward the handle. For instance, if you order a distance marker at 10 feet, the mark will be placed 10 feet from the snap end of the line, where snap attaches to the dog collar, not from the handle. If you measure from the handle, you will not always get what you expect. Don't make the mistake of measuring from the handle end for a 2-foot distance marker on a 12-foot line -- you will receive a 12-foot line with a distance marker that is 2 feet from the dog! Instead, please specify distance in feet. Lastly, if a distance marker is placed within one foot of a handled line, it will either fall within the loop of the handle or be within four inches of the handle and will be useless as a distance marker. If you have any questions regarding distance markers, please contact us. We will add up to two distance markers per line without additional charge. More than two distance markers will be charged an additional fee of $2 per rivet.
*********************************************************************************************
*All ½-inch leads are hand-stitched to keep the integrity of the break strength.
We construct each leash, collar and BioThane long line using the best and strongest components so that we can provide our customers with a product of the highest quality.
Each customer is responsible for determining the appropriateness of the products ordered for their individual pet. The consumer accepts all responsibility by purchase and use of this product. Mid-Atlantic K9 and its owners cannot be held responsible for any injury or damage that may result from the use of our products. Please use good judgement and common sense in determining appropriate use for any pet product that you purchase. As with all pet products on the market, they should be inspected regularly. Should any incorrect measurements be provided, no alterations will be made. Please measure your pup accurately and contact us if you have any questions regarding measurements!
When you order, you may or may not receive the exact item pictured as we make each leash and collar per order. If you have a specific request, please contact us directly.